date
17-06-19 08:42
|
hit
16,846
|
comments
0
title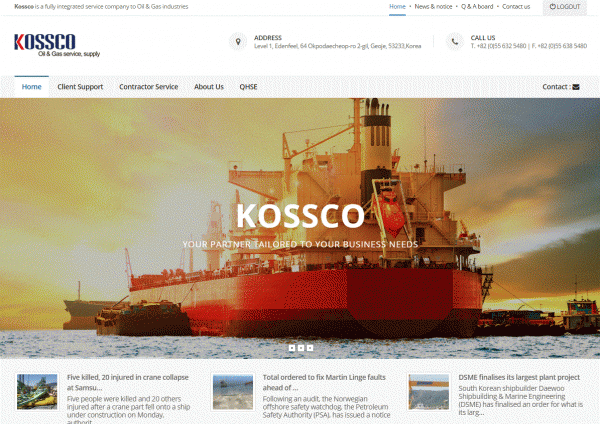 Dear client,
After months of hard work, we are delighted to officially announce the launch of our website today 19th June 2017. You can now find us at www.kossco.kr
The website has been redesigned to improve user friendliness and appeal, in addition to the changed design and layout of the pages, new functions have been implemented in this version.
Our goal with this new website is to provide our visitors and clients an easier way to learn about KOSSCO's services and solutions.
Our current and prospective clients will find useful information about our services, job vacancies and local news on the homepage.
We will be constantly updating our content with helpful information, articles, newsletters, company announcements and client successes.
We hope you find the new website fresh and modern; we worked hard to make sure it contains valuable information to assist you with your corporate needs.
For any questions, suggestions, feedback or comments, please E-mail us.
Thank You!
Brian (H.Y.) Choi
Chief Executive Officer
News
list